Chebeague Island Inn Portland Maine Oceanfront Luxury Resort | New England Hotels I Portland Dining I Maine Wedding Venues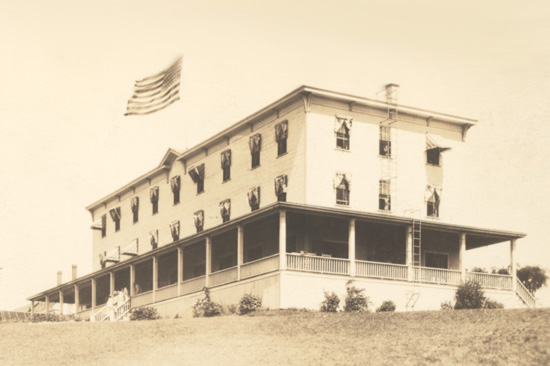 History
The Inn was built in the 1880's and was originally called The Hillcrest Hotel. In the early 1900s, the hotel burned down (ask us about The Legend of Charlie) and was rebuilt in the 1920s. The name changed to Chebeague Island Inn in 2000.
Over the years the Inn has played an important role in the island community and takes pride in being part of the island's storied history of sailing and architecture. Many of the Greek revival homes on the island were built by stone sloopers, men who carried ballast for the sailing ships of 19th century America and later granite for many of the country's most spectacular buildings, including the Washington Monument.
Chebeague (pron: shuh-Beeg) is one of Maine's most beautiful islands, currently home to 400 year-round residents, many whose families have been here for generations and many summer families.